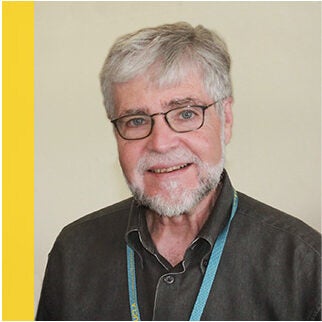 Professor Michael S. Levine, Ph.D., is serving as interim Executive Vice Chancellor and Provost. He was appointed Vice Chancellor for Academic Personnel on May 1, 2018, and served as interim Vice Chancellor for Academic Personnel from July 2016-April 2018. A member of our faculty since 1976, Michael is a Distinguished Professor in the Department of Psychiatry and Biobehavioral Sciences in the David Geffen School of Medicine. He holds the Gail Patrick Endowed Chair in Brain Research and is the Associate Director for education of the Brain Research Institute.
He has previously served as his department's Associate Chair for Academic Affairs, the Special Assistant to two Vice Chancellors for Academic Personnel, Chair of the Undergraduate Interdepartmental Program in Neuroscience (1998 – 2003), Chair of the Interdepartmental Ph.D. Program in Neuroscience (2002 – 14), and Associate Director of the Intellectual and Developmental Disabilities Research Center (1994 – 2015). He also served on the Council on Academic Personnel (2002 – 06) and was the Council's Vice Chair (2005 – 06).

Michael's research focuses on the neurophysiological mechanisms underlying neurodegenerative disorders. His multidisciplinary work carries implications for such disorders as Huntington's and Parkinson's diseases and pediatric epilepsy. He has published approximately 250 peer-reviewed research reports as well as more than 30 book chapters, and he has received research support from a variety of agencies within the National Institutes of Health, as well as from the California Institute for Regenerative Medicine, the Office of Naval Research and numerous foundations. Among many other honors and awards, he is a fellow of the American Association for the Advancement of Science and he received the National Association for Research on Schizophrenia and Depression's Distinguished Investigator Award in 1999. He also received the UCLA Neuroscience Undergraduate Society's Excellence in Teaching Award in 1998 and 2008, the Department of Psychiatry and Biobehavioral Sciences Undergraduate Teaching Award (1999) and the UCLA Council of Advisors' Outstanding Advisor Award (2013).